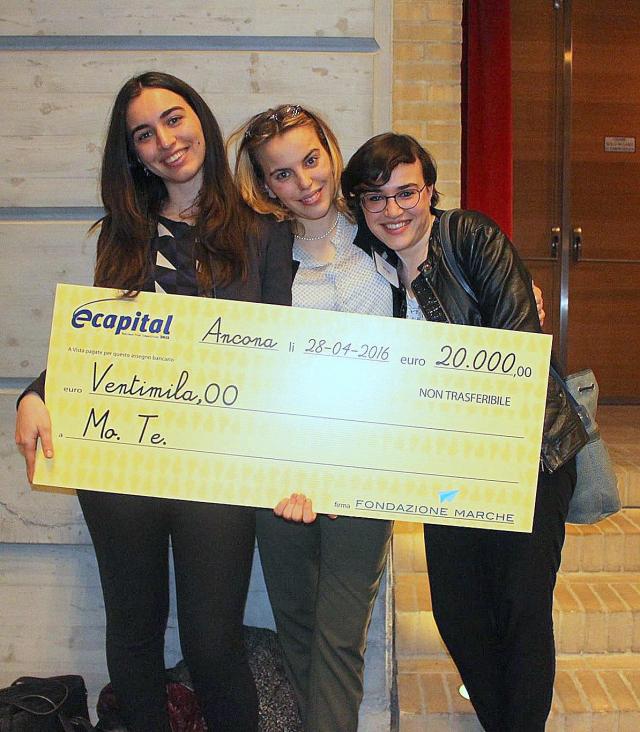 Chiara Calamanti, PhD student, is one of the winner of Ecapital. Ecapital is a Business Plan Competition, which supports the creation of Start Up, contributing to youth entrepreneurship of the Marche Region. The members of the winner group are Chiara Calamanti, Stefano Calamanti, Anita Calamanti, Giada Calamanti, Marco Domenichelli, Claudia Mosca.
Their Business Project-idea is an innovative start up Mo.Te. for the development of a product, which allows to control and manage a farm in real time and at a distance, in particular by monitoring the body temperature of animal in a non-invasive and continuously way.
The main goal of this project is to reduce the antibiotics use and at the same time to stop the spread of antimicrobial resistance in  farms.