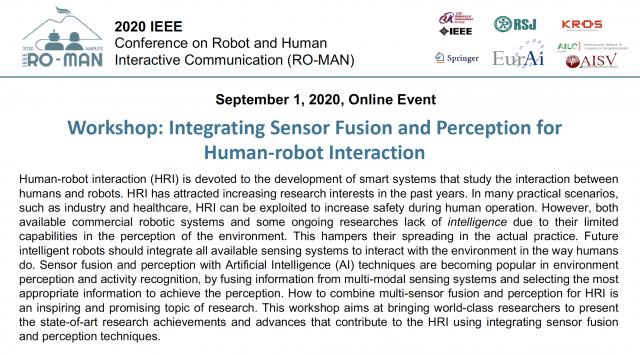 During IEEE RO-MAN 2020 (http://ro-man2020.unina.it/), which will be held online from Aug, 31st to Sep, 4th 2020, the VRAI PostDoc Sara Moccia will co-chair and be part of the organization commitee of the workshop Integrating Sensor Fusion and Perception for Human-robot Interaction.
The workshop organization commitee calls for abstracts to discuss existing challenges, new ideas and resources and disseminate the latest results. For more details visit the workshop website https://sites.google.com/view/romanhri/
Workshop attendance and participation will be free of charge.