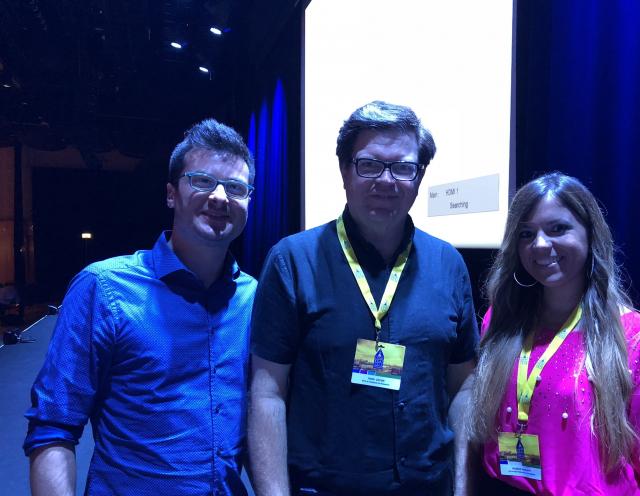 Dr. Marina Paolanti and PhD Student Michele Bernardini attended at IJCAI-ECAI 2018, the 27th International Joint Conference on Artificial Intelligence and the 23rd European Conference on Artificial Intelligence in Stockholm, Sweden from July 13rd to 19th.
In the1st International Workshop on Real Time compliant Multi-Agent Systems (RTcMAS) Michele Bernardini presented the following paper:
M. Paolanti, V. Placidi, M. Bernardini, A. Felicetti, R. Pietrini and E. Frontoni, "An Agent Based WCET Analysis for Top-View Person Re-Identification".
During this conference, they also had the chance to meet Yann LeCun, Facebook AI Research lab and New York University, who delivered a keynote as opening speech of IJCAI-ECAI 2018 entitled "Learning World Models: the Next Step Towards AI".