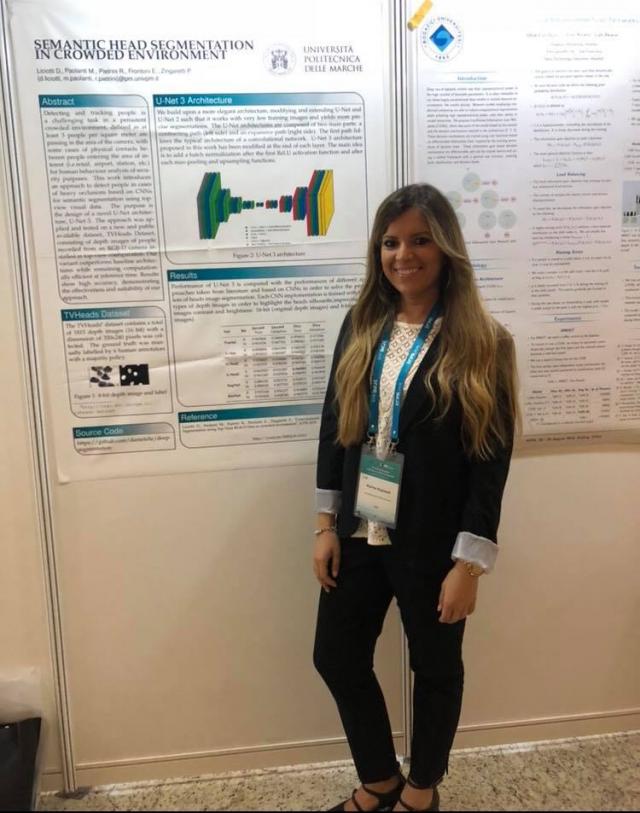 Dr. Marina Paolanti attended at ICPR 2018. She has presented the following paper:
Liciotti, D., Paolanti, M., Pietrini, R., Frontoni, E., & Zingaretti, P. (2018). Convolutional Networks for semantic Heads Segmentation using Top-View Depth Data in Crowded Environment. 
The 24th International Conference on Pattern Recognition (ICPR2018) sponsored by the International Association for Pattern Recognition (IAPR), was at the China National Convention Center, Beijing, during August 20-24, 2018. The conference has provided an international forum for researchers and practitioners in the broad area of pattern recognition, including pattern recognition and machine learning, computer vision, speech, image, video and multimedia, biometrics and human computer interaction, document analysis and recognition, biomedical imaging and bioinformatics.​