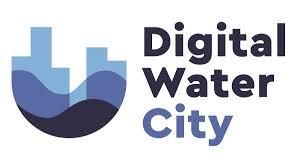 VRAI group, representing the Dipartiment of Information Engineering (DII), together with the colleagues of Department of Materials, Environmental Sciences and Urban Planning (SIMAU) have won the Horizon 2020 project named DIGITAL-WATER.city - Leading urban water management to its digital future (link) .
Digital-water.city's (DWC) main goal is to boost the integrated management of waters systems in five major European urban and peri-urban areas, Berlin, Milan, Copenhagen, Paris and Sofia, by leveraging the potential of data and smart digital technologies. DWC will create linkages between the digital and the physical worlds by developing and demonstrating 18 advanced digital solutions to address current and future water-related challenges; namely the protection of human health, the increase of performance and return on investment of water infrastructures and the involvement of citizens in urban water management.
For more details here the official web site of the DWC project.